The Lotts Café Bar
We are open for both indoor and outdoor hospitality at The Lotts.
The Lotts Cafe Bar & Restaurant has been voted #1 for best Bar food in Dublin by Trip Advisor
Home of great Steaks, Burgers, Fish & chips and many more. Gluten free, vegetarian and kids menus also available.
Please use our enquiry booking form to book in or call 018727669 (+35318727669 outside of Ireland )
Open from 12 noon Monday-Thursday and open at 11am Friday-Sunday.

Accepting bookings for parties of all sizes.
Call 018727669
Book your Group Night out -Special Group Set Menu below
Special Set Menu €27.00pp
Choice of 1 main course, 1 drink option per person.
Selection of breads on the table before mains
Mains
10 oz Sirloin Steak on The Stone
(Served With hand cut chips & 3 sauces) (Contains 1,2,3,4,13,15, 16 )  
The steak is seared for 60secs & served on a hot lava stone at 250 degrees and cooked by the customer to their liking
Beer battered Fish & chips
Fresh cod beer battered with Irish pale ale served with chips,
Mushy peas, side salad & tartar sauce (Contains 1,2,3,5,15, 16 ) (May contain bones)
8oz Ribeye Beef Burger
with lettuce, tomato, onion, garlic mayo & served with chips
(Contains 1,2,3,4,13,15, 16 )
Spinach & cream cheese fettuccine (V)
Cooked in a garlic and cream cheese sauce (Contains 1,2,3,11,15,16 )(Chicken can be added to this dish )
Chicken Sizzlers
Diced chicken breast, onions & peppers in Cajun spices served on our hot lava stone with a side of chips & 4 flour tortillas and dips. (Contains 1,2,3,4,5,13,15,16 )
Moroccan Style Lamb Burger
Served on flatbread with roasted vegetables & salad, topped with a chili yoghurt dressing and relish and with a side of chips. (Contains 1,2,3,4,11,13,15,16 )
Chicken Caesar Salad
Served with bacon, traditional Caesar Dressing & croutons. (Contains 1,2,3,4,15,16 )
Please check with your server (Could Contain 1,2,3,4,5,7,8,9,10,11,12,13,14,15,16 )
Drink option;
*************************
Pint of Irish beer on tap / Soft drink / Glass Hs wine
This menu is only available for groups of 12 or more
Allergen information 1=Gluten, 2-Eggs, 3=Milk, 4= Mustard,5= Fish,6= Molluscs,                                     7= Crustaceans,8=Peanuts,9=Tree Nuts, 10=Sesame,  11= Celery, 12=Sulphur, 13=Soya, 14= Lupin.   Other Food information, 15=Garlic, 16= Cream. All our beef is of Irish origin
Bills cannot be split for groups as there is a 10% service charge to be added to the total bill.
Indoor
– Ph-018727669
History
About Us
A friendly café bar & restaurant in Dublin City Centre with great fresh food served daily, juicy steaks and a very popular venue close to the famous Ha'penny bridge.
Delicious food is served in the Lotts seven days a week. The most popular dish is our famous Steak on the Stone deal. Watch out for our daily lunch promotions.
Our Steaks & Deals
Sports fans are also well catered for – especially in our Snug – with live football, rugby and other sporting events featuring regularly on our big screens.
You'll find us just over the Ha'penny Bridge from Temple Bar. Find out more
The Lotts
Promo Video
Happy Customers
Reviews
Reviews shown are all from Trip Advisor
Great Steak Meal
Our server was paula and she did a good Job. We ate the ultimate steak Deal for 59€, decided us for 2 ribeyes with handcuft fries and onion rings. With the hot stone, the steak was simply great.
Would eat again any Time.!!! Thx
Michael K
Dublin's Smallest Bar
The Lotts Snug
The Lotts Snug is the smallest bar in Dublin and a great place to watch all sporting events.
The Snug can be booked out exclusively to groups , like a function room.
Call 018727669 for enquiries.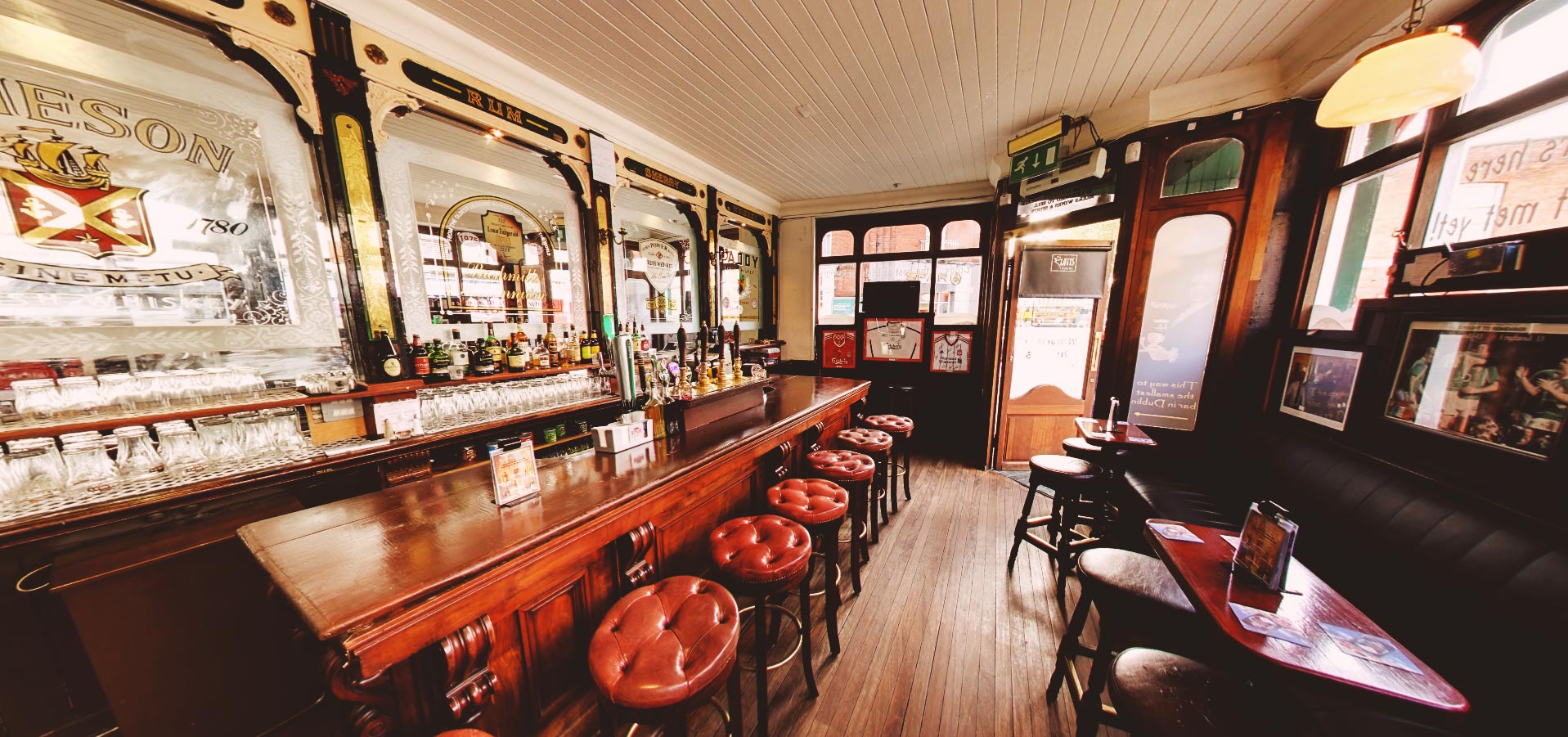 Every Thursday
The Lotts Quiz
Quiz Nights are available for group / corporate nights out at No Cost for 25 people or more. We supply the quiz master, sheets pens and a fun night out. Deposit needed .Call 018727669 for more info. More Info
What's happening at The Lotts
Latest News